Corporate Profile
vision : " Speed, Efficiency, Flexibility and Reliability are ourdesign "




Corporate Profile
Mission " We offer commercial representation services which include marketing, promotion, distribution and..."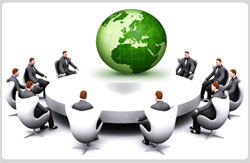 WELCOME TO TOUCH SKY CO.,LTD
Touch Sky Co.,Ltd is the new established company based in Thailand .We are providing the services solutions for our customer by offering an excellent services and high quality standard of travel Agency Business both Inbound and Outbound Tour focusing on India Market and we are also international forwarding , logistics industry and being General Sales Agent for airlines in Asia. We have each individual business units to function separately in the professional concept.
Our strategy is focusing on our long term development and our long term business partnership for all of our customer.
Our Management Team is a team of professionals who are well versed in all aspects of international transportation, airlines business ,Travel Industry and Logistic and Supply Management with long year experiences. With our highly dedicated and professional team that is constantly trained and monitored skill sets in keeping with the modern management and our learning organization concept to satisfy the sophisticated needs of our customer with emphasis on
" Speed, Efficiency, Flexibility and Reliability are our design"